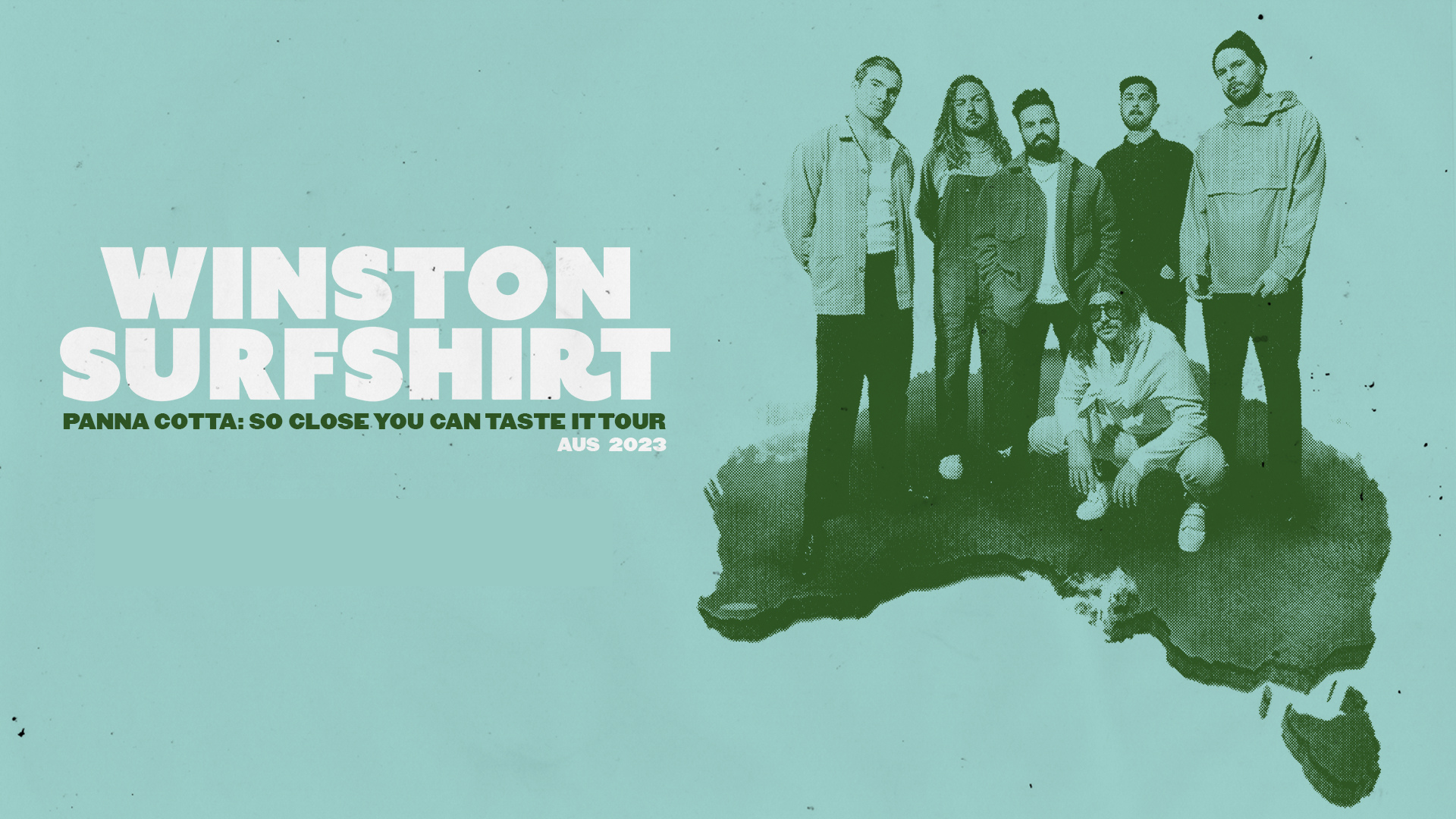 Winston SurfshirtPanna Cotta: So Close You Can Taste It Tour
Frontier Touring and Illusive Presents are thrilled to announce that ARIA double-platinum six-piece act Winston Surfshirt will take their Panna Cotta: So Close You Can Taste It Tour across Australia this May and June! Responding to incredible demand from fans, the six-piece outfit will now take in eight dates across Australia's East Coast this May and June, including stops at Melbourne's The Night Cat on Friday 5 and Saturday 6 May, four nights at Sydney's Mary's Underground on Thursday 11, Friday 12, Saturday 13 and Thursday 18 May, and Brisbane's The Princess Theatre on Friday 2 June.
These intimate shows are a unique opportunity for fans to get up close and personal with Winston Surfshirt, and experience songs from the band's latest album Panna Cotta live!
The Night Cat
Melbourne
Joined by Rara Zulu | Fly Boy Jack
The Night Cat
Melbourne
Joined by Rara Zulu | Fly Boy Jack
The Night Cat
Melbourne
Joined by Rara Zulu | Fly Boy Jack
Mary's Underground
Sydney
Joined by Maina Doe | Mr Rhodes
Mary's Underground
Sydney
Joined by Maina Doe | Mr Rhodes
Mary's Underground
Sydney
Joined by Maina Doe | Mr Rhodes
Mary's Underground
Sydney
Joined by Maina Doe | Mr Rhodes
The Princess Theatre
Brisbane
Joined by Das Druid | Supathick