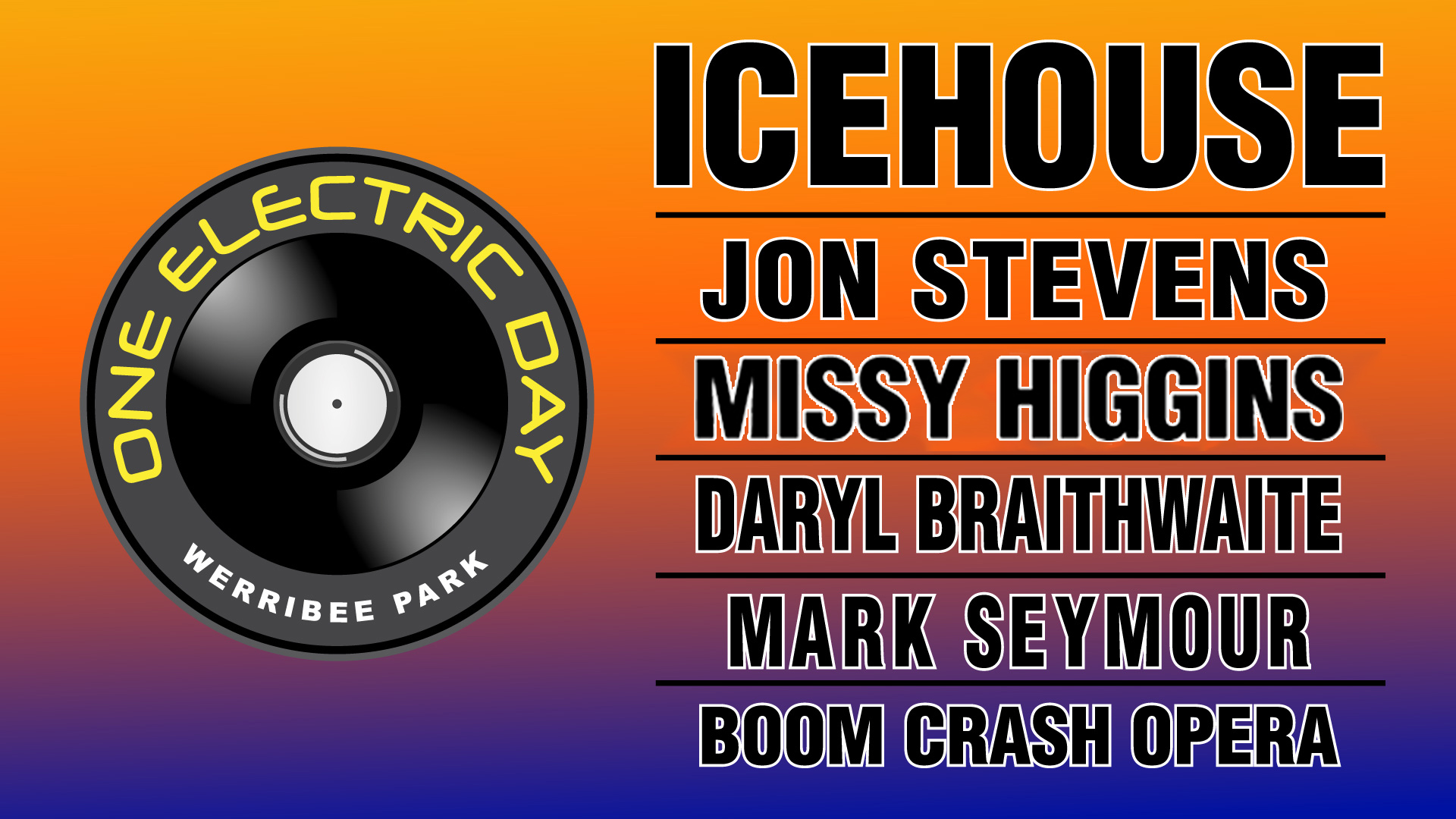 One Electric DayAustralia 2023
Celebrating its 10th year in 2023, One Electric Day returns to Werribee Park this November and music fans are in for a treat. The beloved one-day festival always sells out in minutes, and this year's event promises to be no different as organisers celebrate a decade of music on the great lawn. With an enviable line-up featuring ICEHOUSE, Jon Stevens, Missy Higgins, Daryl Braithwaite, Mark Seymour and Boom Crash Opera, One Electric Day's 2023 event promises to be unforgettable.
Werribee Park
Werribee
Icehouse | Jon Stevens | Missy Higgins | Daryl Braithwaite | Mark Seymour | Boom Crash Opera
An update from the One Electric Day team: Due to illness, Belinda Carlisle has been forced to postpone her Australian Tour and she will be unable to join us this Sunday at Werribee Park. We wish Belinda all the very best with her recovery.
Iva Davies has reached out his friend Missy Higgins and we are thrilled and very thankful that Missy will join us for this sold out event on the Great Lawn of Werribee Park this Sunday.