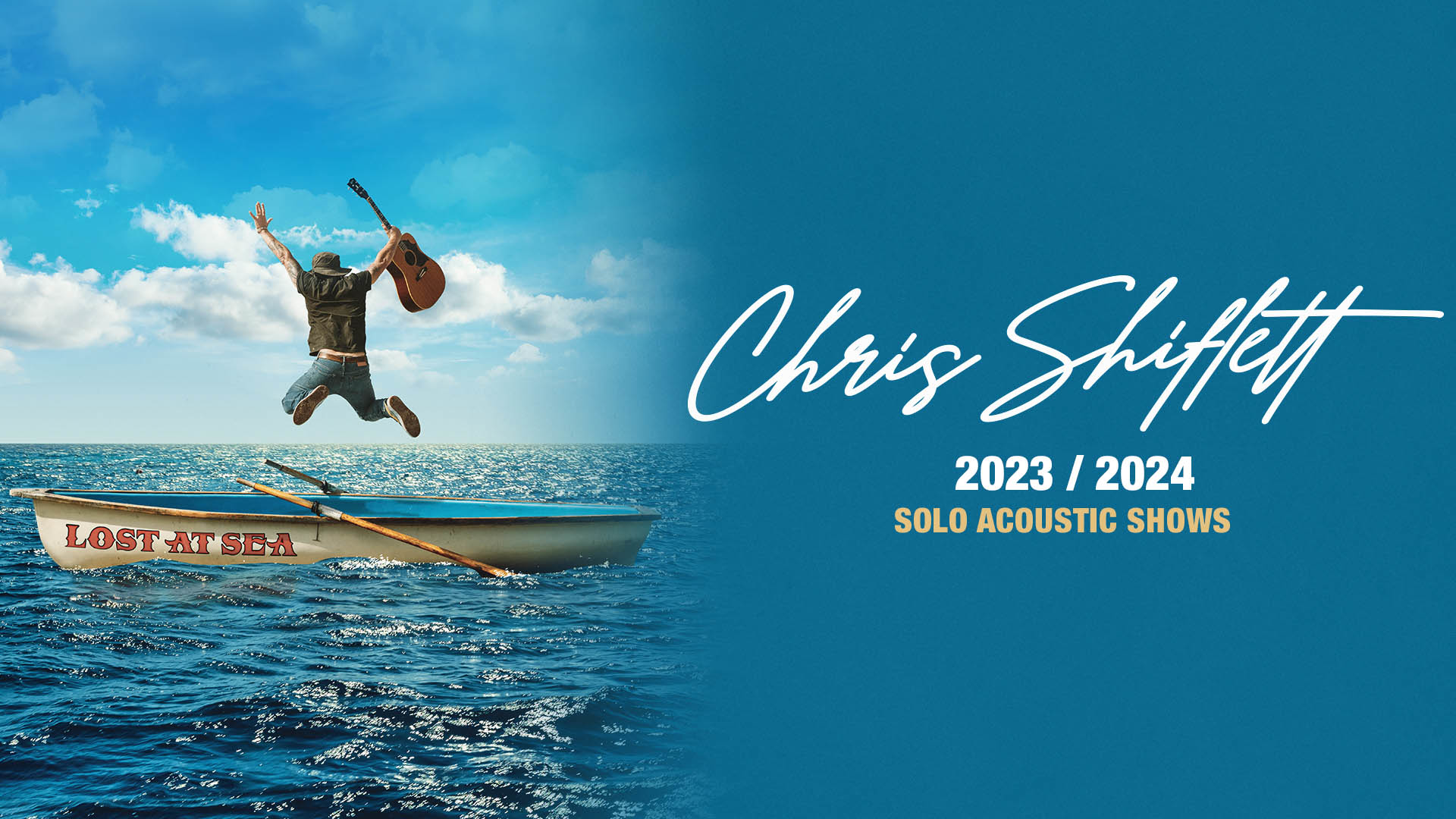 Chris ShiflettAustralia & New Zealand 2023/24
Frontier Touring are pleased to announce three special, intimate acoustic performances by Foo Fighter guitarist, podcast host, songwriter, and all around rock-and-roller Chris Shiflett, who brings his alt-country and Americana-influenced new album Lost at Sea to Melbourne, Sydney and Auckland fans this December and January.
"Touring Australia is always a blast and I'm excited it worked out to schedule these solo acoustic shows between the big ones. Better re-string my J200 and dust off my capo!! I'll be playing some tunes from my new record, Lost at Sea, as well as my last couple records and a few covers. Might have to learn a couple Jackson United ones while I'm at it!" - Chris Shiflett
The Workers Club
Melbourne
Joined by Meghan Maike
The Great Club
Sydney
Joined by Monty Tramonte
---
| | | |
| --- | --- | --- |
| General Admission Standing | | $37.50 |
Additional transaction fees and credit/debit card processing fees may apply.
---
Age restrictions
18+
---
Ticket limits
Per purchaser, per show
Tickets
Please check back closer to the show for set times.
Line up

Chris Shiflett
Other tour dates
HBF Park
Perth
Touring with Foo Fighters - Australia & New Zealand 2023
Coopers Stadium
Adelaide
Touring with Foo Fighters - Australia & New Zealand 2023
AAMI Park
Melbourne
Touring with Foo Fighters - Australia & New Zealand 2023
AAMI Park
Melbourne
Touring with Foo Fighters - Australia & New Zealand 2023
Accor Stadium
Sydney
Touring with Foo Fighters - Australia & New Zealand 2023
Suncorp Stadium
Brisbane
Touring with Foo Fighters - Australia & New Zealand 2023
GO Media Stadium Mt Smart
Auckland
Touring with Foo Fighters - Australia & New Zealand 2023
Apollo Projects Stadium
Christchurch
Touring with Foo Fighters - Australia & New Zealand 2023
Sky Stadium
Wellington
Touring with Foo Fighters - Australia & New Zealand 2023