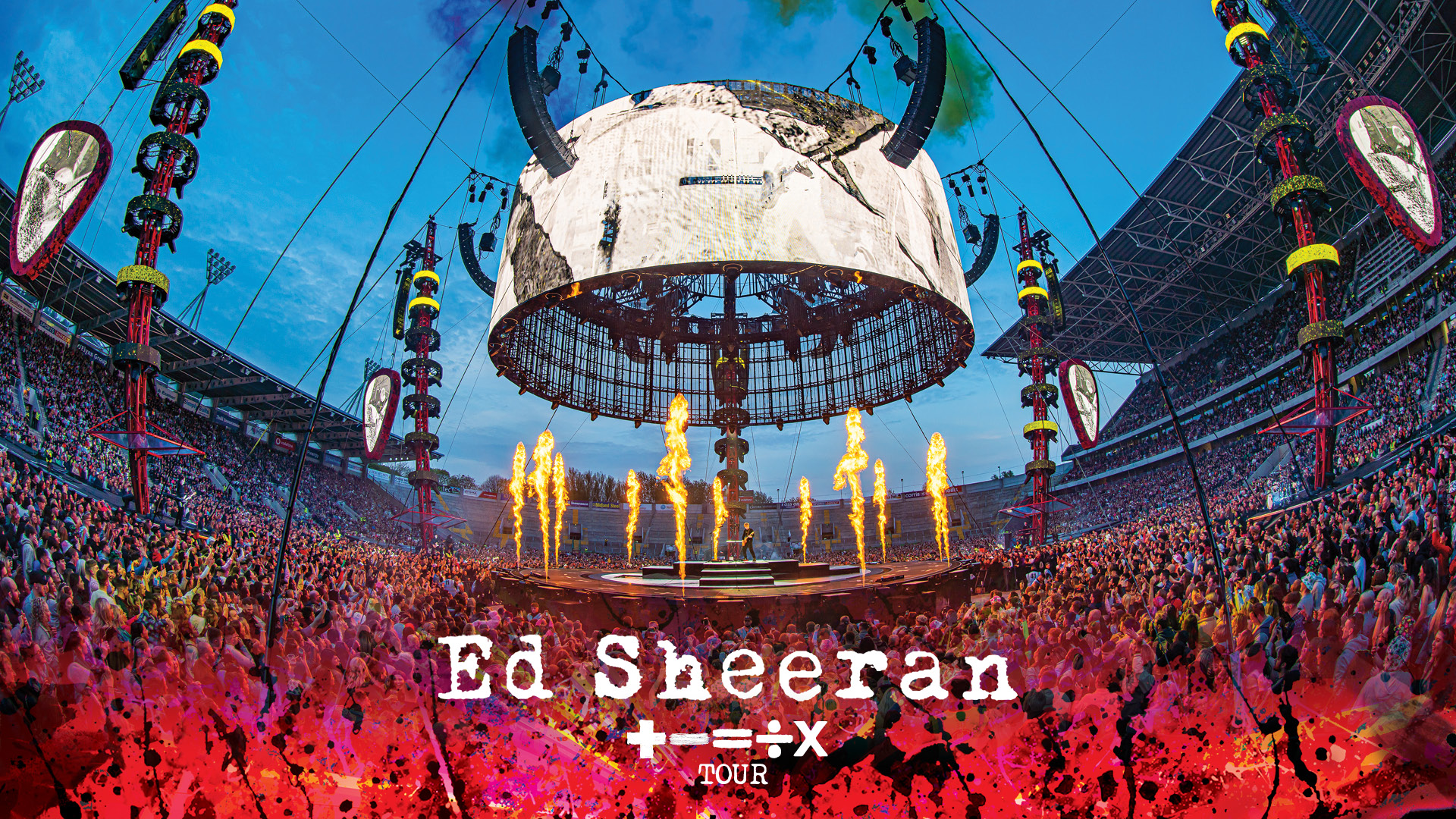 Ed Sheeran+ - = ÷ X Tour 2023
JOINED BY SPECIAL GUESTS MAISIE PETERS (ALL SHOWS), BUDJERAH (AU ONLY) & KAYLEE BELL (NZ ONLY)

Superstar Ed Sheeran is set to return to Australia and New Zealand in February/March 2023 for a massive run of stadium shows as part of his + - = ÷ x Tour (pronounced 'The Mathematics Tour').

It will be Ed's first tour down under since his record breaking 2018 Divide Tour, which saw Ed smash the record of the highest selling tour in history, with a phenomenal 1,006,387 tickets sold across Australia and New Zealand alone. Ed's 2023 tour will see him performing at our most iconic stadiums in Wellington, Auckland, Brisbane, Sydney, Melbourne, Adelaide, and Perth. Fans will be treated to an array of tracks off his latest album '=' plus hits from across his career.
SHOW CANCELLED
Frontier Touring regret to advise that due to on-going uncertainties affecting a number of different variables with global touring, the first show of the New Zealand leg of Ed Sheeran's + - = ÷ x Tour scheduled for Wednesday 1 February at Sky Stadium, is no longer going to be able to go ahead as planned.

Tickets purchased online by credit or debit card (including Afterpay) will be refunded in full by Ticketek (including ticket insurance premium, if relevant). Patrons should allow up to 30 working days for the refund to appear in their account, the majority of refunds will be processed within 7 days. There is no need to contact Ticketek.

Ticketholders also will receive an email from Ticketek on Monday 19 September explaining their options.
Sky Stadium
Wellington
Joined by Maisie Peters | Kaylee Bell
Eden Park
Auckland
Joined by Maisie Peters | Kaylee Bell
Eden Park
Auckland
Joined by Maisie Peters | Kaylee Bell
Suncorp Stadium
Brisbane
Joined by Maisie Peters | Budjerah
Suncorp Stadium
Brisbane
Joined by Maisie Peters | Budjerah
Suncorp Stadium
Brisbane
Joined by Maisie Peters | Budjerah
Accor Stadium
Sydney
Joined by Maisie Peters | Budjerah
Accor Stadium
Sydney
Joined by Maisie Peters | Budjerah
Melbourne Cricket Ground (MCG)
Melbourne
Joined by Maisie Peters | Budjerah
Melbourne Cricket Ground (MCG)
Melbourne
Joined by Maisie Peters | Budjerah
Adelaide Oval
Adelaide
Joined by Maisie Peters | Budjerah
Optus Stadium
Perth
Joined by Maisie Peters | Budjerah